Back To Menu
Pancakes & French Toast
$9.99
"2-1-2"
2 fluffy buttermilk pancakes with 1 egg and 2 slices of hickory smoked bacon or 2 pork sausage links
Have you tried this item? Pop it!
Help other diners know what to expect by sharing your experience.
1 person has popped this item
Photo Gallery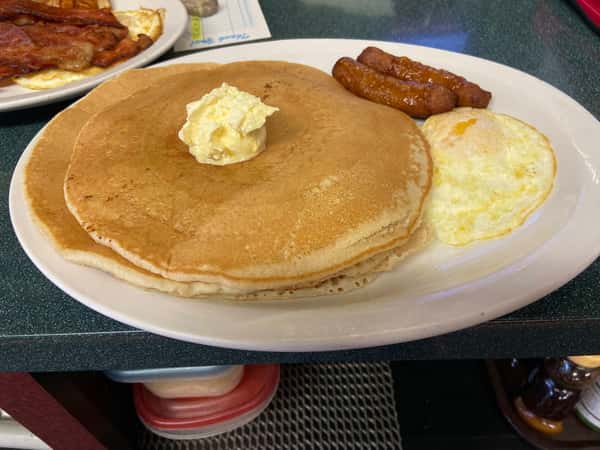 Back To Menu
Pancakes & French Toast
$9.99
"2-1-2"
2 fluffy buttermilk pancakes with 1 egg and 2 slices of hickory smoked bacon or 2 pork sausage links
Back To Menu